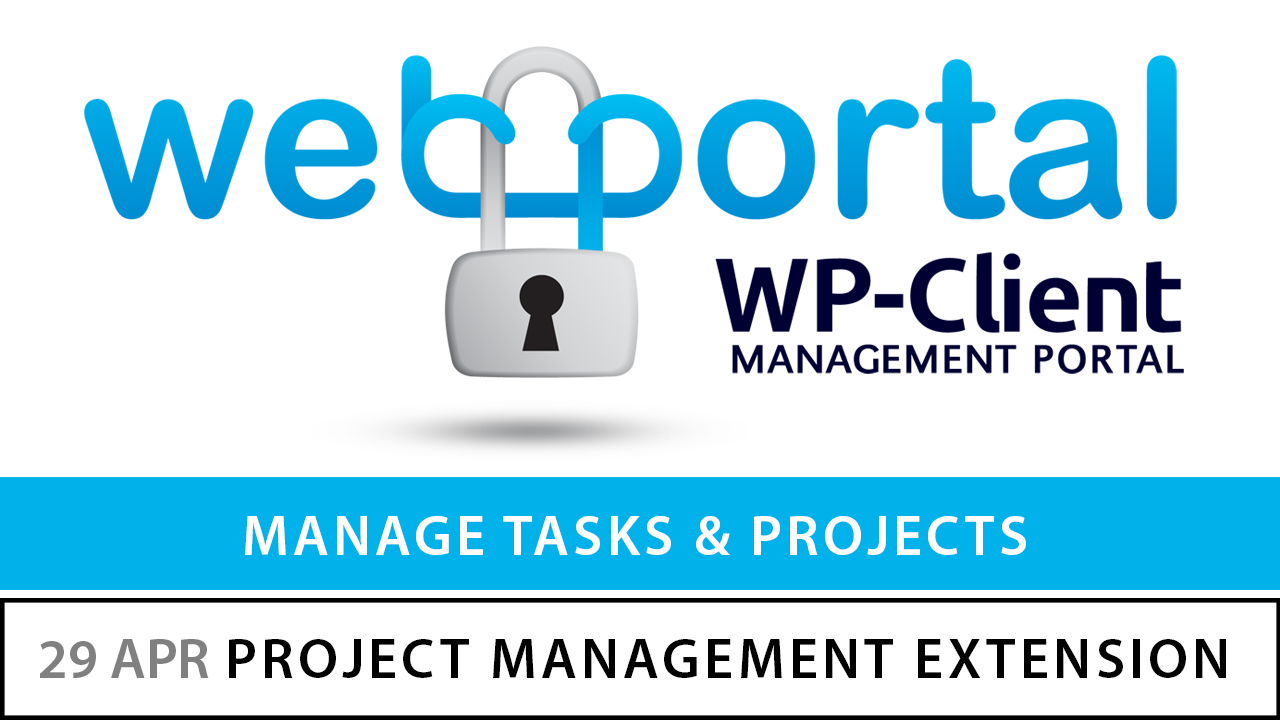 29 Apr

Project Management Extension
WordPress Project Management Extension
WP-Client Web Portal WordPress Plugin
We are happy to announce the release of our Project Management Extension for WP-Client! This Premium Extension extends your ability to increase the productivity of your organization's everyday workflow, and allow you to extend the functionality of your Portal to include your internal staff and even freelancers. You can bring your clients into the process by sharing information & progress about your projects with them directly in their personal, unique & secure Portal. Only they are able to see the information that you give them permissions to see.
You can easily create projects for existing clients in your WP-Client database. Simply create a project and choose the corresponding client, or create a new client from within the plugin. With a project created, all of the appropriate resources and information will be collated into a single interface, making it easy to work on and manage a client's project from one location.
Begin working on a client's project by quickly creating tasks, and assigning them to members of your team. Your team may include your employees (teammates), project managers, or freelancers, all of whom can be assigned unique login credentials with corresponding permissions assignments, allowing you to precisely manage what user has access to what resources.
Get clients involved by giving them access to the details of their assigned projects, and allowing them to send messages and share files back and forth with the project manager/admin assigned. Additionally, clients be allowed to submit Work Requests, which essentially act as "pre-projects". Admins can view and approve Work Requests, and these Requests would automatically be converted to new projects with the corresponding client assigned.
Using your existing WordPress website and Web Portal CORE plugin, you can extend your capabilities and add the Project Management Extension for a very reasonable ONE TIME PAYMENT!
Full details and pricing for Project Management can be found HERE